Our curated list of July Fourth favorites that are sure to add some "spark" to your holiday!
*
Whether your plans involve lounging all day at the beach, a BBQ with friends, or simply a relaxing dinner with the family, we have you covered with lots of ways to celebrate ... all that will leave you starry-eyed.
*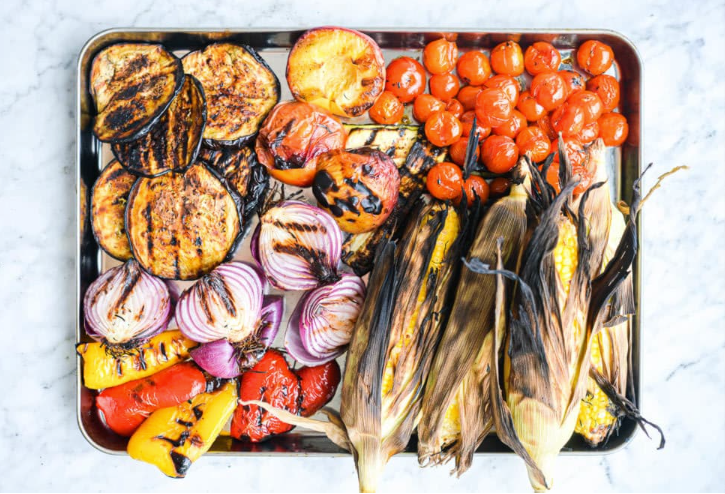 Grilled veggies: the only way to prepare vegetables in the summer in our opinion. Vegetables that hold up best on the grill include eggplant, zucchini, summer squash, portobello mushrooms, and red pepper. Brush lightly with olive oil, season with garlic salt and pepper and grill to perfection. Cheat sheet for grilling times here. 
*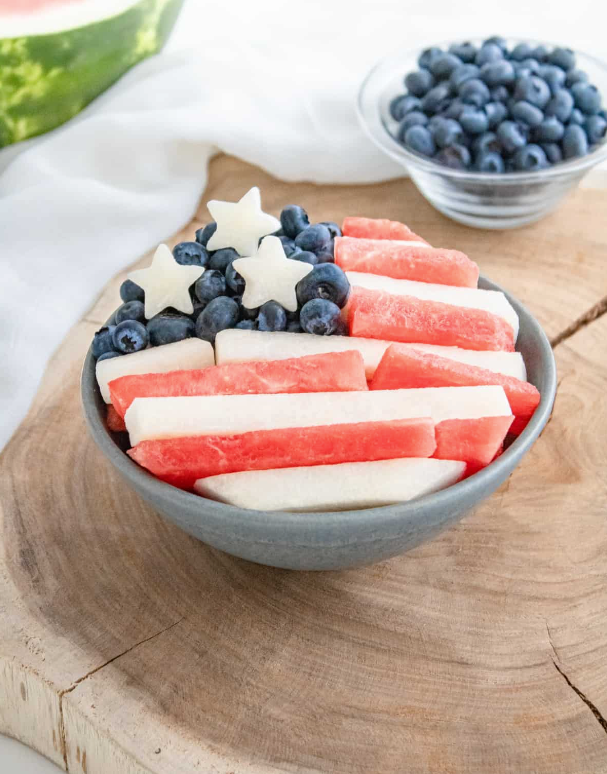 Starry fruit salad: we love a good themed dish. Cut up watermelon, honeydew and blueberries for a red, white and blue themed fruit salad. Feeling fancy? Arrange into the shape of a flag for some extra flare. 
*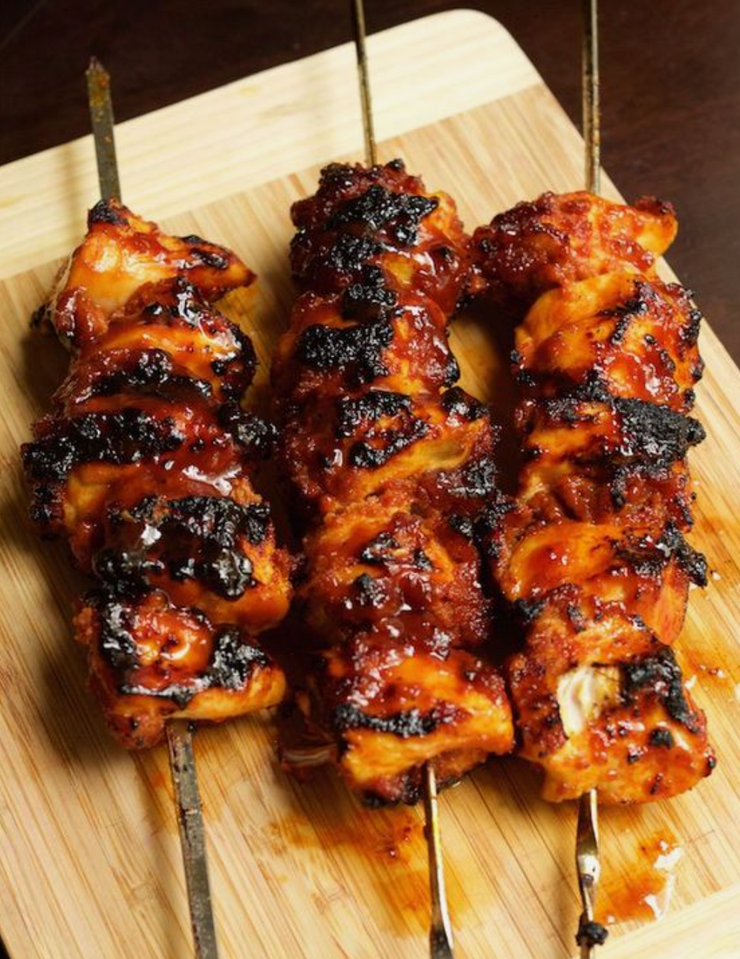 BBQ chicken kebabs: these truly could not be easier. Cut chicken breast into 1-2in chunks and coat generously with sugar-free BBQ sauce. Put on skewers and grill at 375 degrees for 6-7 minutes each side, or until done. 
*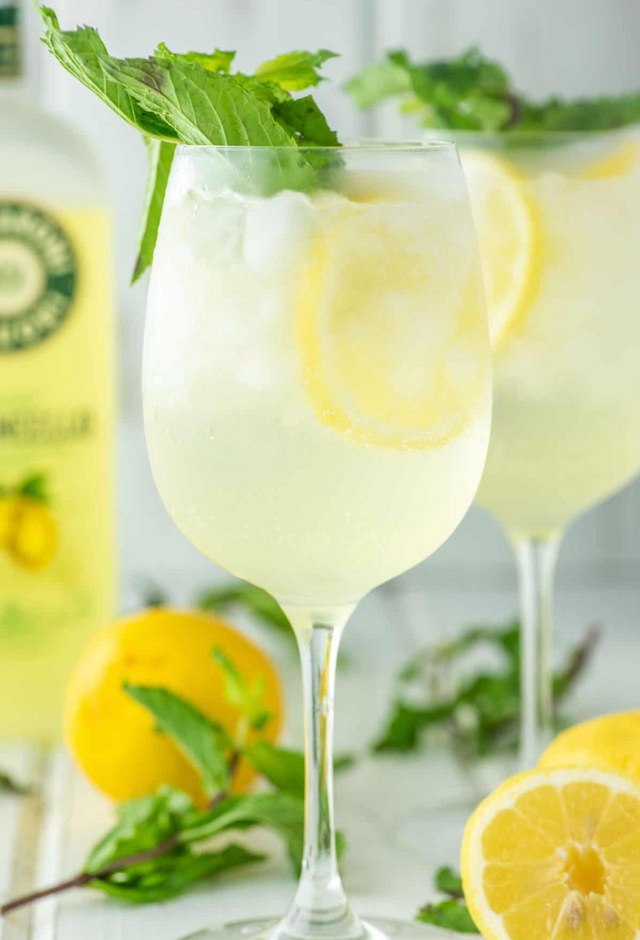 Delightful Diata cocktails: looking for a refreshing, zero sugar mixer for your liquor of choice? Look no further than Diata Health's high protein juices for the perfect amount of sweetness and nutrition for your celebratory cocktail! Top with fresh fruit, lots of ice and a sprig of mint for decoration.
*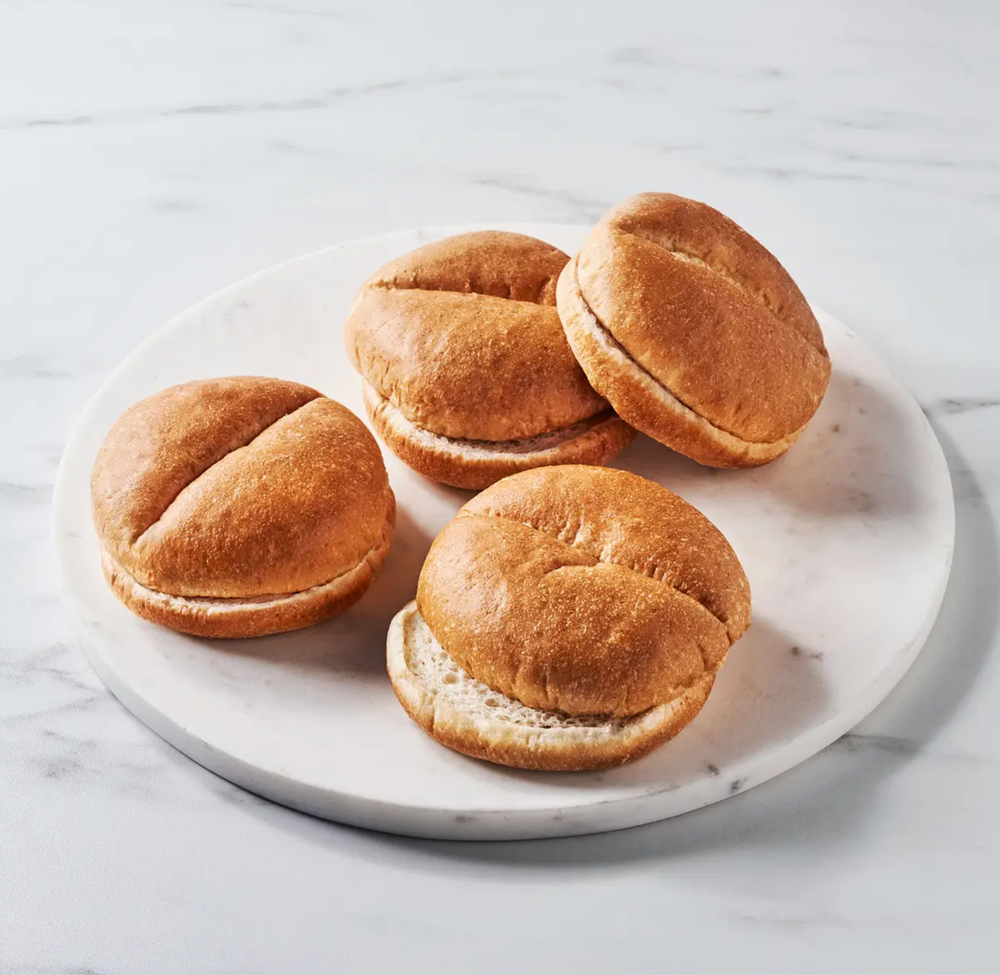 Hero Bread buns: don't skip the full experience of a grilled burger this summer WHILE losing weight. That's right! Hero Bread burger buns contain 0 grams of net carbs per serving and are packed with fiber. Throw an extra bag in the freezer for the next cookout!
*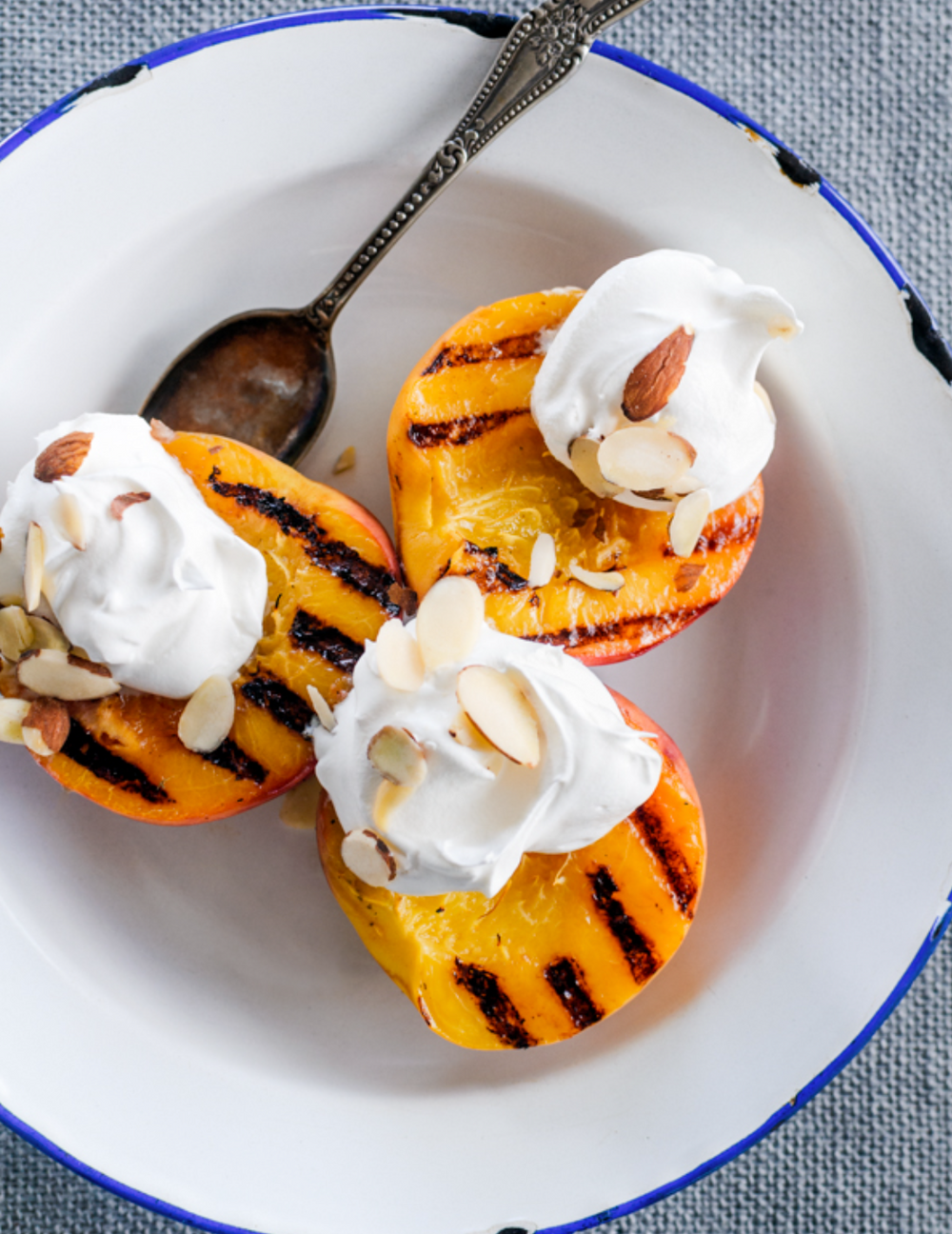 Festive seasonal desserts: skip the grocery-store apple pie or cookies for something a bit more festive and seasonal. Our choice? Grilled peaches or grilled pineapple sprinkled with monkfruit sugar and topped with lite cool whip, a dollop of green yogurt or scoop of vanilla Halo Top. 
*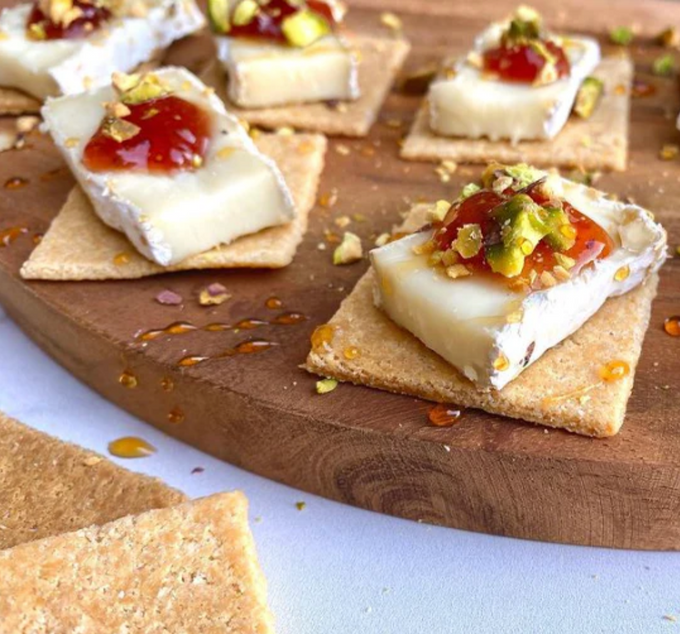 The snack of summer 2023: we're calling it now. The snack of the summer will be these Almond Flour Crackers paired with flavorful hummus. Our fav hummus? Add  sugar-free buffalo or BBQ sauce to hummus and enjoy. 
*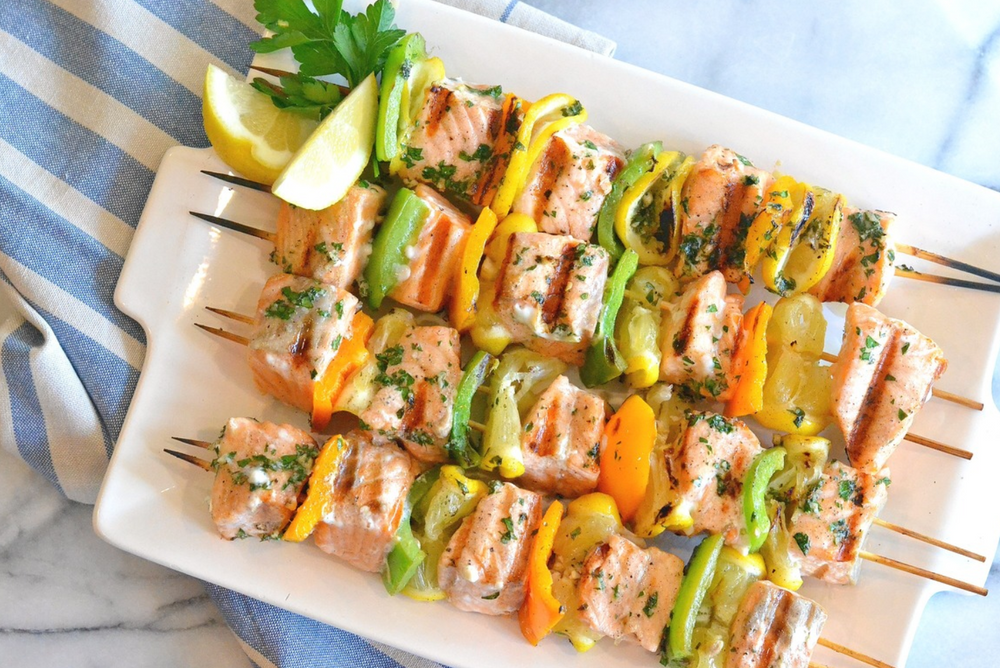 Something fishy: skip the beef for something a bit lighter this cookout. Salmon and shrimp cook beautifully on the grill. Layer chunks of raw veggies (onions, peppers, zucchini) and seafood and grill until fully cooked (remember to flip and cook on each side). Top your cooked skewers off with a squeeze of fresh lime or orange for a citrus kick that will tie together the flavors of summer!
*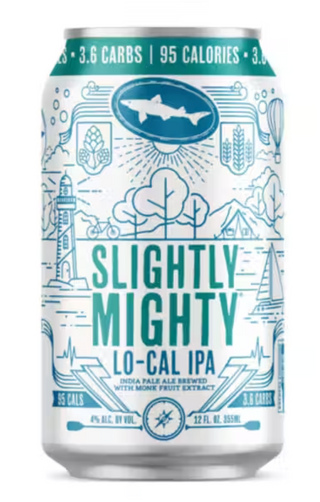 Slightly Mighty DogFish Head IPA: for our beer lovers who love to crack a cold one while grilling for the rest of us, enjoy a Dogfish head's lowest carb IPA with just 3.6 carbs per can. All the flavor with none of the guilt.
*
Wishing you and your loved ones a safe, happy and healthy holiday!